Building the Equine Facility of your Dreams
Your Vision... Our Expertise!
Welcome to Curt Boyd Barns and Fencing.
We strive to create a perfect balance between a facility you can afford and the highest quality you can depend on. We want the time you spend with your horses, from training to caretaking, to be comfortable and uncomplicated. The efficiency and ease of use our facilities provide will strip away the hassle, giving you the freedom to truly enjoy your horses. The safety and happiness of you and your horses is our utmost priority.

You care and so do we.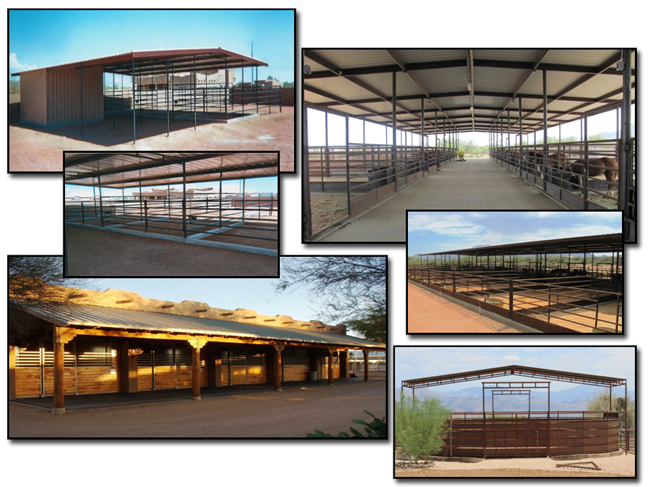 I purchased an older horse place in need of a remodel. I have a smaller lot and was not sure how to fit everything I needed without compromising accessibility. Curt gave me great options to improve and work around the existing structures while creating an excellent layout for the rest of my facility. If you have horses, he is the one to go to. Curt can build anything.

I am extremely impressed with the workmanship Curt used building my barn and fencing. It turned out better than I could have ever imagined.

Curt Boyd Barns and Fencing has delivered an outstanding product time and time again to my training facility. I would never look elsewhere for anyone to build my facilities.

We moved to Arizona about 2 years ago. I had been looking for someone to build our dream barn. I contacted several people and asked what kind of barn would be best. Well no one could tell me, it was always whatever you'd like to build. A friend told me about Curt and I called him. Before I got off the phone he had explained to me what kind of barn would do best in this climate. I was thrilled, finally someone who knew. He not only build's a beautiful barn, his suggestions along the way really helped make it special. The cement curbs are a great idea. I highly recommend Curt Boyd Barns and Fencing. He's reliable, has reasonable prices and excellent workmanship.

I highly recommend Curt Boyd Barns and Fencing. The design, quality, and workmanship are outstanding.

I have been very happy with the work that Curt has done for me. He has great metal fabrication skills and horse sense. Curt will be doing all my future projects.

Curt built the barn we wanted, only better. Whenever we see another barn we can tell if it's a "Curt Boyd" barn or not - and feel sorry for the nots. The quality of his work, and work ethic, is outstanding.

Curt Boyd is one of the best in the business. He is very professional at a competitive price. He does the job right the first time.

Thanks so much for building us the high quality barn we were after and giving us a set up that will long out last us. Your input and experience were invaluable as we worked through all we wanted to accomplish in comfort and functionality. It was also refreshing to have someone do what they say and do it when they say they will do it. Please thank Juan and the others for us and let them know job well done. We are extremely proud of our set up and truly blessed to have you build it for us.

Curt knew the barn I wanted before I did, he designed it for us and it came out beautiful and functional. His pricing is fair and his work ethic is outstanding. I highly recommend Curt Boyd Barns and Fencing!

The Watkins Companies, Inc. has been doing business with Curt Boyd Barns Fencing since 2001. Curt has completed numerous projects for The Watkins Companies. In fact, when the opportunity arose recently to employ Curt, we were very excited to use him once again. His workmanship is far superior to any of his competitors and scheduling and pricing has always been very competitive. I would recommend Curt Boyd Barns and Fencing with no hesitation.

Silver Spurs Equine would like to thank our dear friend Curt Boyd and his staff on the completion of our new breeding facility in Rio Verde. If you like what you see at our new breeding facility, other than the stallion barn, it was completely built by Curt and his amazing crew. From fencing, to hay and shavings storage, our new shop, to our state of the art mare motel, Curt Boyd and his staff made our new ranch a reality...

I am very pleased with the large turnout that Curt built for me! It is perfect for my horse. On top of having a great quality turnout and shade, Curt Boyd Barns also has amazing customer service...